Latest turntable project went on hold while waiting for some parts to arrive.
Took the opportunity to try out a dovetailing jig I bought early this year. Did practice runs on some blemished wood before using good lumber I've been saving.
The finished product came out better than what I expected. Sounds good too!
Tails and Pins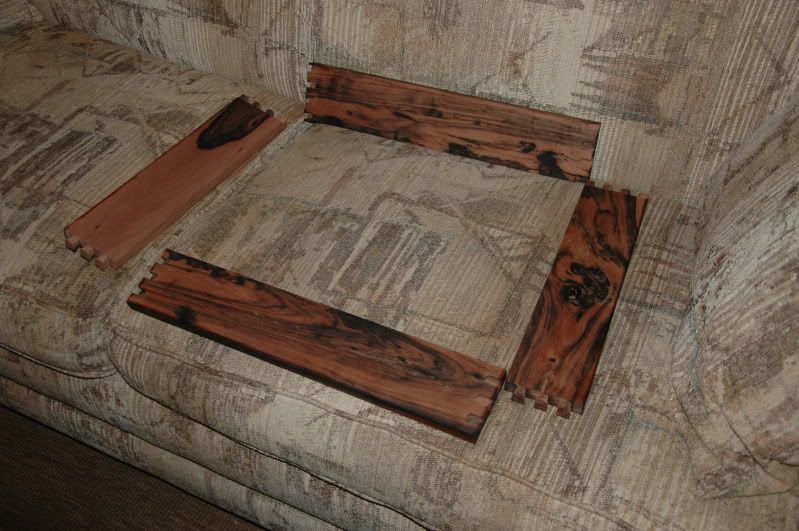 Frame Parts
Assembled joints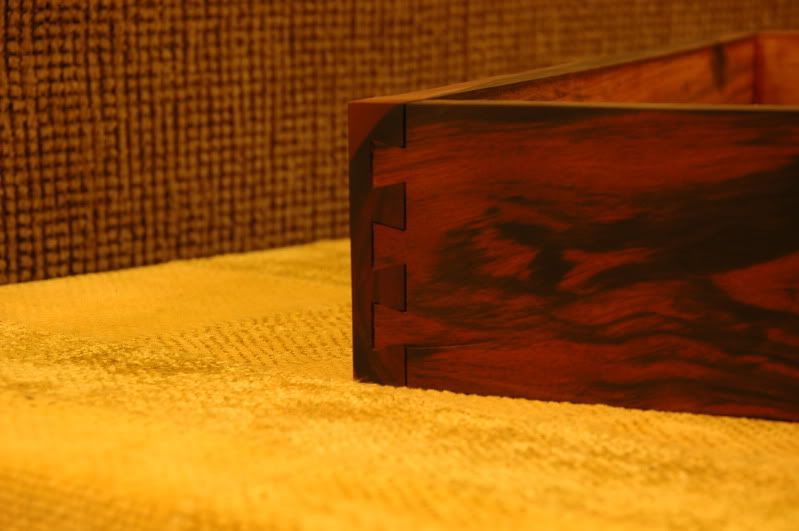 Finished plinth
Woodframe is kamagong and the wood bordering the top plate is Balayong (highly favored by the old folks of batangas over Narra). No special coat other than regular oiling.
Tonearm is stock and was originally intended for the trash bin. Last year, Mandym paid me a visit and volunteered to give it a try in reconditioning it then gave it back to me as a christmas gift. Can't believe how something so clunky looking could sound that good.