The Jadis Eurythmie Horn Speakers: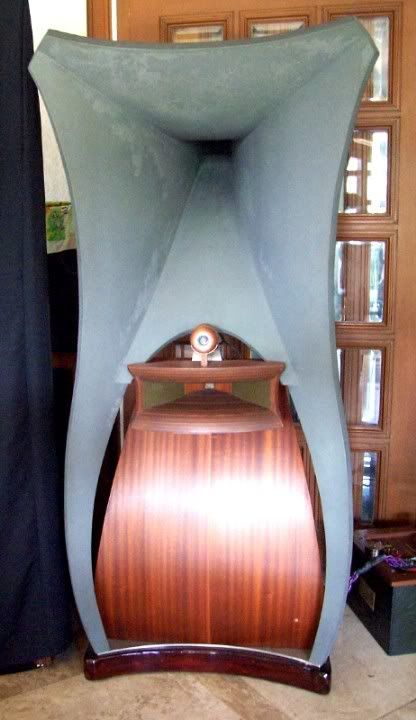 Eurythmie crossover box:
A visit today to Sensible Audio's Lito Gelano's place in Dasma Village allowed me to have a much awaited listening session with the 4-way front loaded 104db horn speakers that has twin isobaric woofers per speaker, according to the technical specs. In the mid 90s when these speakers first arrived at the Listening Room in Megamall, it was described as the 'giant blue tooth', from afar it resembles just that, a tooth.
It is massive, as one can imagine, and is described as the 'love it or hate it looks' in terms of aesthetics. It's quite a unique design, especially in terms of shape.
A farther view...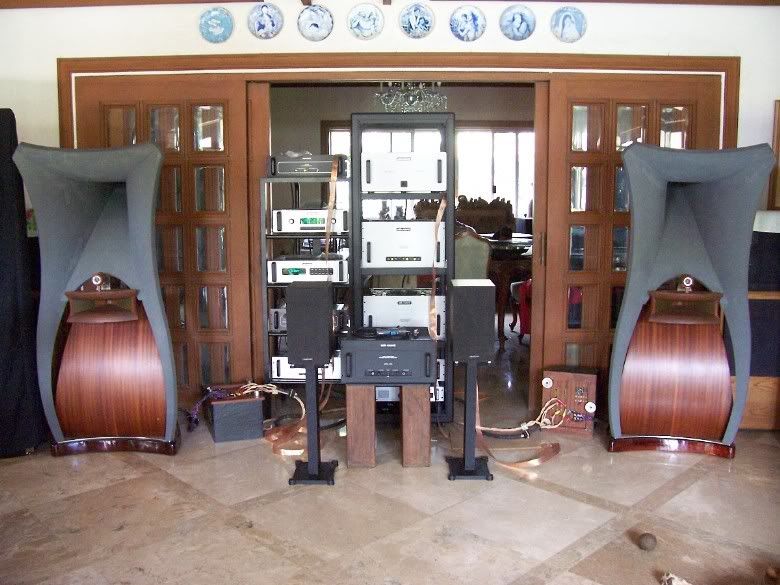 The 'mammoths' were driven by the new ARC HD220 Hybirds, with the SP 11 as the pre-amp. Needless to say, the sound was HUGE, projecting life-size imaging qualities that would be a treat to 'horn' fans.
The ARC Family RACK: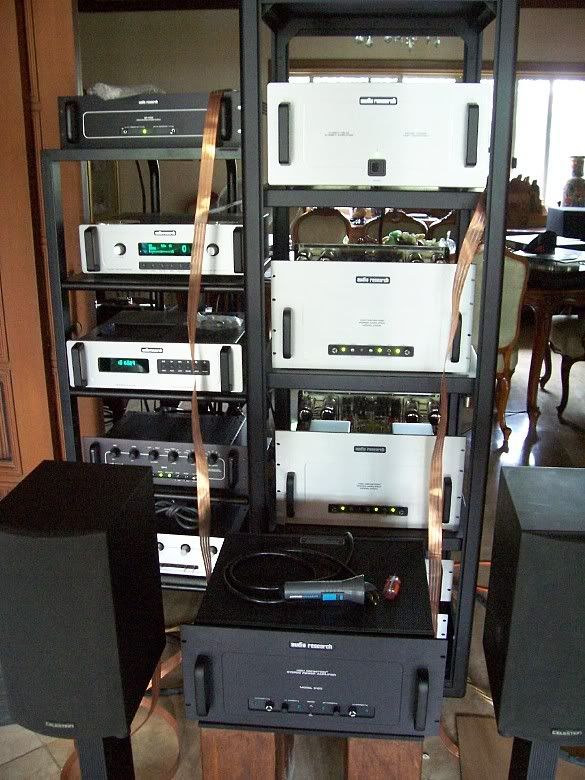 Let me see....From top to bottom, on the left side: Power supply for the SP11 pre-amp, LS 26 pre-amp, CD-7 CD player, SP 11 main pre-amp, I forgot what was on the bottom.
Right side, top to bottom: HD 220 hybrid amp, 2 mono blocks of the M-300, in front of it a D-125 amp with black faceplate....and oh, flanking it in both sides are the Celestion SL700 loudspeakers. Those flat speaker cables are by Nordost.