I was called upon by a client (Emirati) whose lebanese restaurant is yet to be opened. Hindi pa man nagbubukas ang restaurant eh mag-rerenovate na kaagad. This is another classic case of an owner (in attempt to reduce their initial cost) skipped a designer's advice. The result was a terrible looking place, too clean, weak branding, & costly! Here are the pictures of my initial visit to site.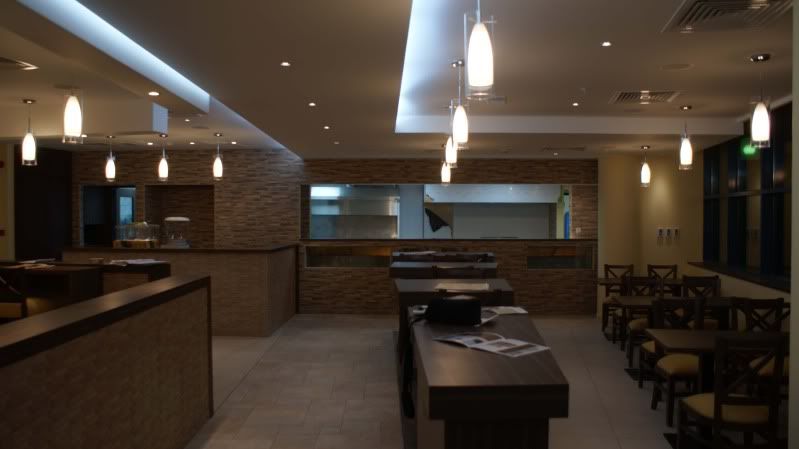 Here's my proposed improvements: Some Colors, a proper Brand Wall, and a well placed pendant and spot lighting. The following are Computer Generated Images: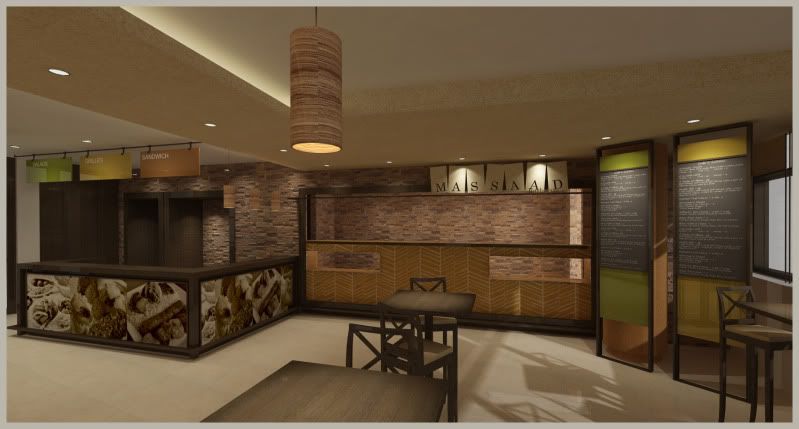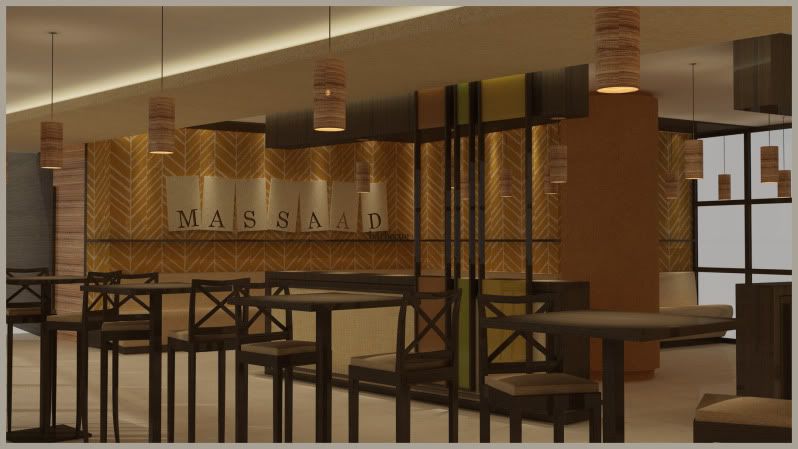 Sana lang kagatin ng client.