Gerry Kaimo (bomalabs) just received this email from HP today and was kind enough to share it with us.
Since we know Pearson as a guy who shuns being photographed and hardly shares his pic for viewing, this is probably a first wherein the man greets us "odyopayls"
Gerry, I can finally put a face to the name after all these years.
Thanks again classmate!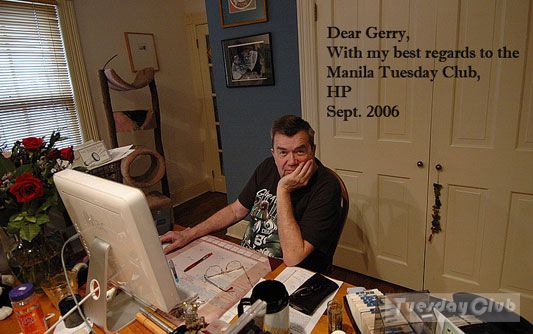 -----------------------------
BTW, as in typical Tuesday club fashion, a few of us held our "annual Christmas get together" last week. Athough there are no definite plans in reviving the club as an active audio organization, we thought it would be nice to have small reunion to see what we have all been up to. So we're calling on former members (nocti, VD, spectral, setup1, hein, etc..) to send me a PM and see what we may come up with. Who knows, we may be able to invite AJ Van Den Hul to share his "audio anecdotes" again. Or Joseph E. (setup1) may again oblige us with an intimate evening with his Guarneri (or was it a Strad?)
cheers