Nicole is the smaller cabinet with the my adjustable v-vent.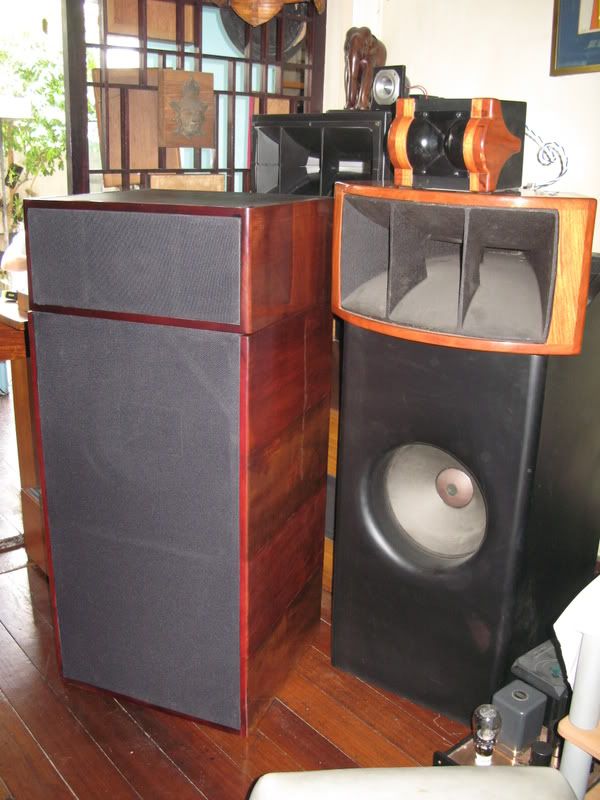 It is a variable v-vent with an ALTEC 604G and Fostex Tweeter T96A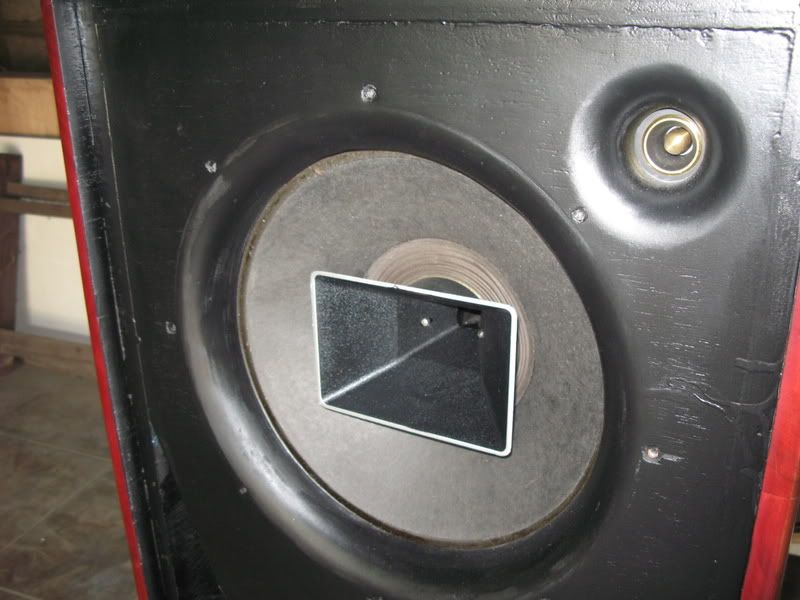 The cabinet is made like a SONUS FABER cabinet with NARRA boards with alternating red and yellow shades.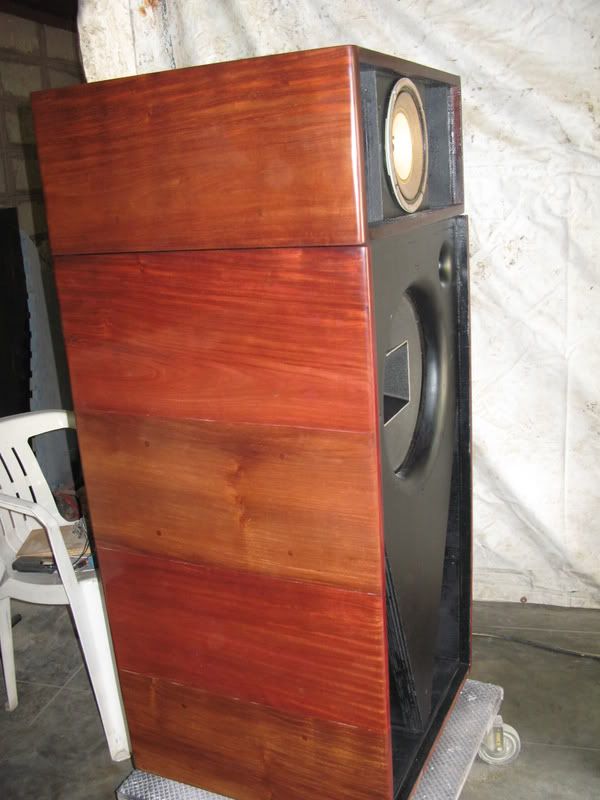 The small top cabinet is for the owner's rare full range ALTEC 755c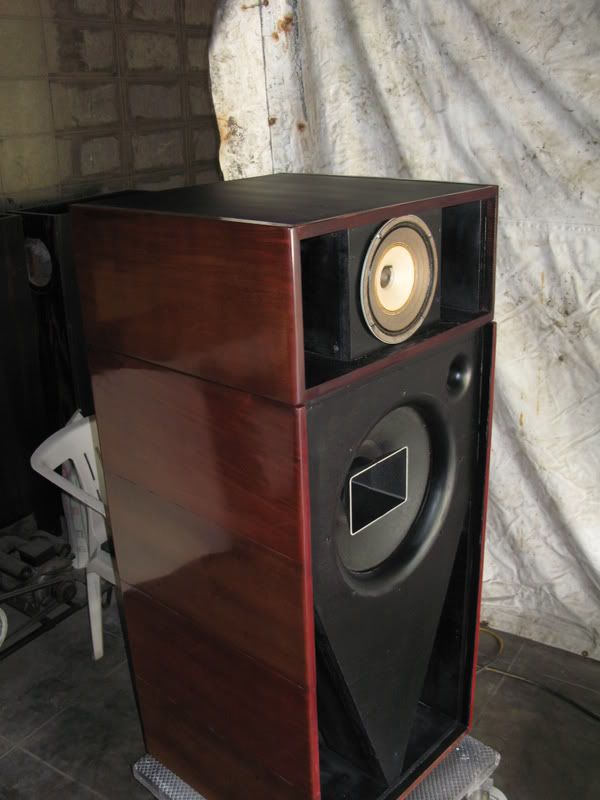 How did it sound like ? Ambel and Detubo were there...the owner (a long time audiophile)... were just all smiles...a complete speaker. The smaller cabinet is to be run with another amp but not run together.
Another happy customer...Altec VOT is about to move ..and now for an even more ambitious project! Soon