This may very well be my dream post, as I mentioned before in the Records and Recording thread, my WS life will not be complete till I realized this dream post, of posting the pictures of what I would call THE GREAT WALL OF PHILIPPINE VINYL.
Imagine when you enter a listening room, the entire right side wall flushed with a custom-made side wall-to-side wall and ceiling-to-floor
RECORD CABINET
. I for one was in AWE at such a spectacular 'vinyl smorgasbord', that the first action of a 'retired' audiophile friend of ours upon seeing this
wall
was to estimate how many LPs were there using the gap between his middle finger and thumb and the rough estimate came out to be no lower than 5000 LPs - and that was TWO YEARS AGO. How our main man buys his LPs is akin to a Nascar driver who does not release his gas pedal. Tuloy-tuloy yan....And our main man's passion is not just LPs, but
rare and original
jazz LPs, in particular,
BLUENOTE's
. ( Bakit ba ang mga Greenies ay mahilig sa BLUE???
)
This post will have his personal touch as far as pics are concerned. All pics posted are even directed by him, from angles of shots to lighting effects. He pulled out a few of what he calls his rare jazz LPs, and judging from the artists, these are not the ones we see too much in mail-order stores... (syempre....eeeeeebay at kung saan saan pa.)
I intend to start with the vinyls first, and little by little I shall add the gears.... oh yes.... the audio gears...Honestly, I had to organize the things
I want to post in a certain order because of the multitude of add-on accessories and the like, so without further ado, here it is...
THE WALL (of vinyls)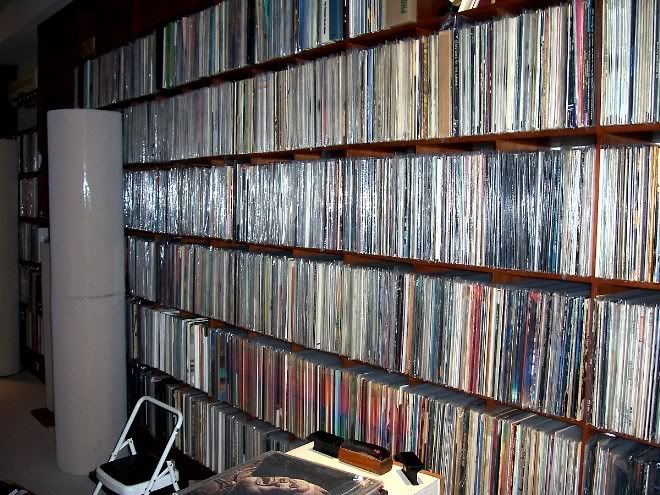 THE SHELVES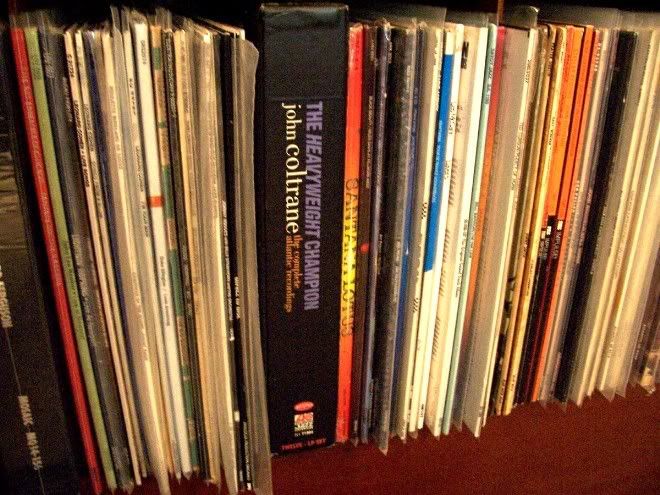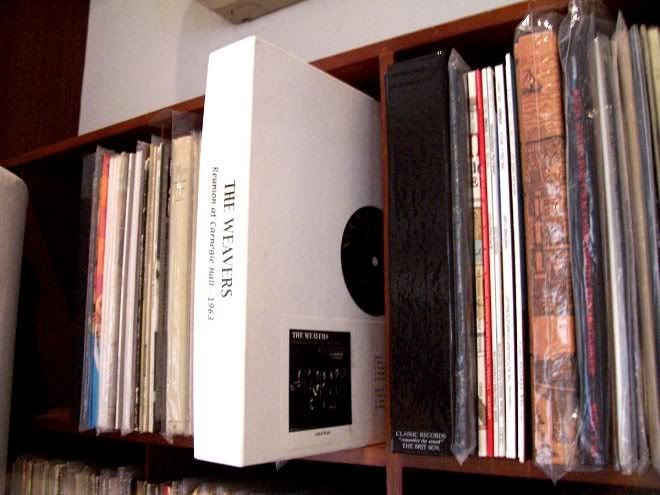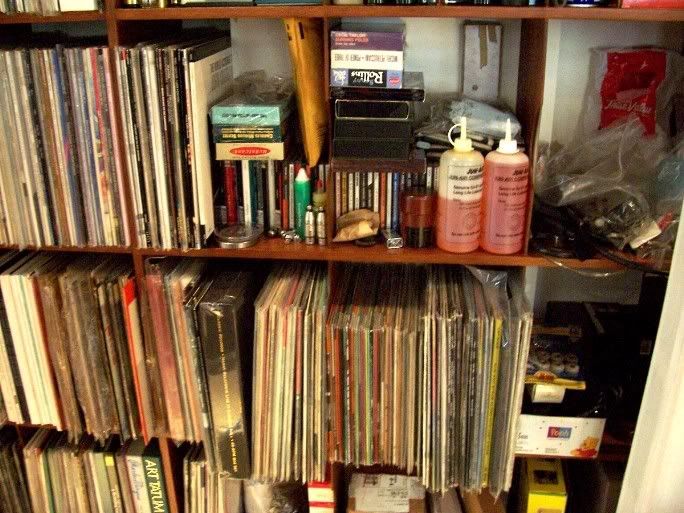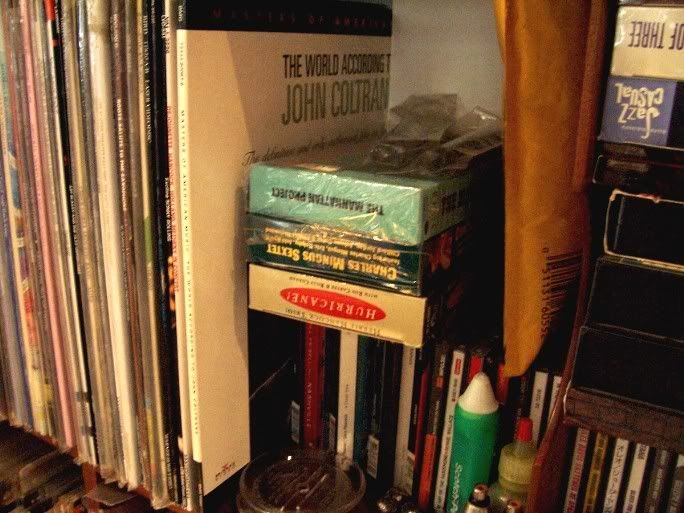 Up next - THE RECORDS....