Finally here, HRT's Headstreamer.
http://www.highresolutiontechnologies.com/headStreamer/
http://www.soundline.co.nz/store/produc ... cts_id=385
Reviews;
http://digitalaudiodirections.blogspot. ... chive.html
http://www.head-fi.org/t/597886/review- ... sb-dac-amp
http://www.whathifi.com/review/high-res ... adstreamer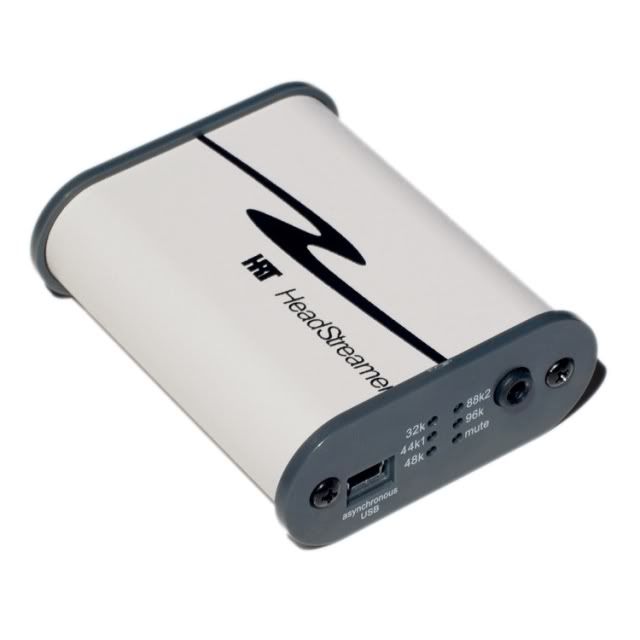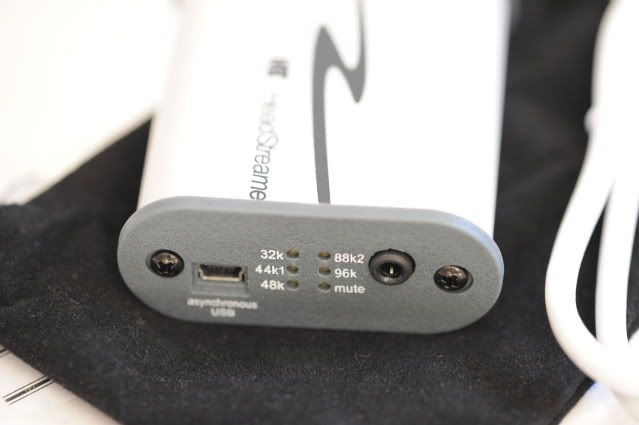 The HeadStreamer is a high performance external sound card that connects between a computer and any headphone or audio system. USB connected and powered, the HeadStreamer is simple to use and provides a level of improvement that has never before been possible.
With its high performance asynchronous USB transceiver, digitally controlled analog attenuator coupled to an OCL amplifier, the HeadStreamer provides a state of the art listening experience. All power requirements for the HeadStreamer are supplied from the USB bus, operation is simple, just plug into any available USB port and in a matter of seconds, you will be ready to experience a level of sound that will astonish even the most discerning listener.
With its jitter free interface, the HeadStreamer will transform your computer into a better than CD quality source. Utilizing native Audio Class 1.0 drivers (present in all modern PC, Mac & Linux computers) there are no drivers nor software to install. Simply connect it to your computer via the included USB cable, select the HeadStreamer and you are ready to go.
LED indicators show the current sample rate (32k, 44k1, 48k, 88k2 & 96k) as well as the state of the mute circuit; you will always know at a glance your systems operating mode. High Resolution Technologies' UpStream utility allows the HeadStreamer to be updated right from the computer's desktop in a matter of seconds.
Limited stocks available at P6,800 shipped door to door.
Thanks for looking.
Ferdie 0918-937-6470