cocoy wrote:Thank you to Jomel01, dnk and AmonV fort he support tonight.
It was our pleasure. Although there was no hands on last night, I was able to learn a lot by mere observation, aside from the questions that I asked from time to time. It was like observing wild animals in their natural habitat.
One valuable insight I learned is that you should balance your song selection between hits and not so famous songs with nice beats. Makes it sound fresh, even though most of the songs played last night were over 20 years old. Hindi nakakasawa. Most of the people there last night had no idea how old the records being played were and they were all moovin to the groovin. Well, except the group of older ladies who wanted to dance the swing upon hearing Ben Liebrand's Half Century mix.
Here are some photos from last night, pardon the quality though.
DJ Cocoy working the EQ on his Allen & Heath mixer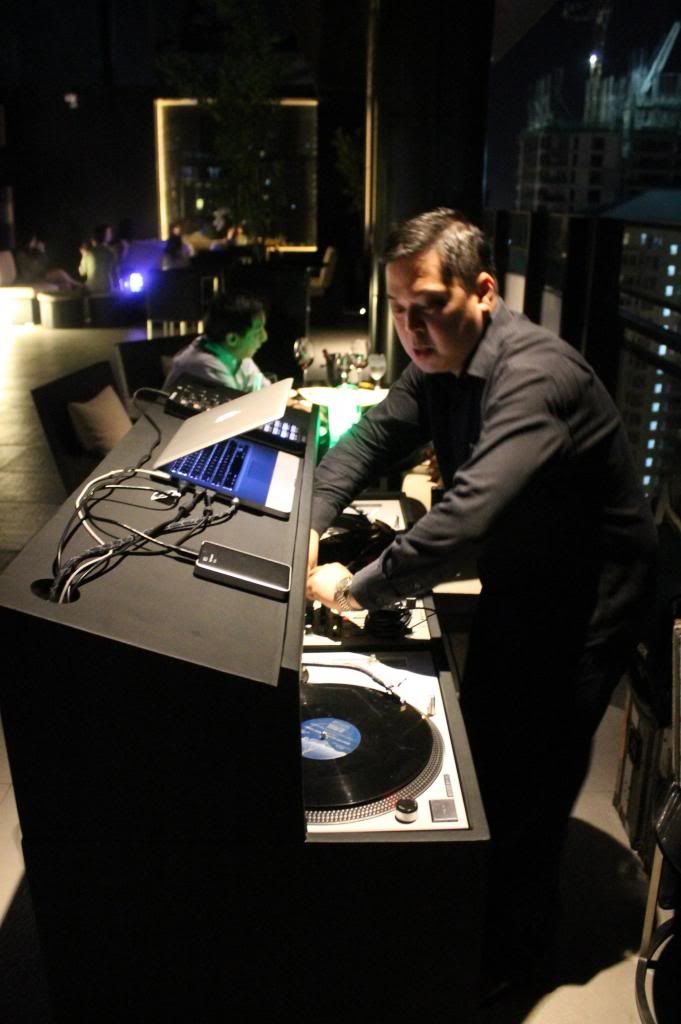 These 1200's have been with him since 1983!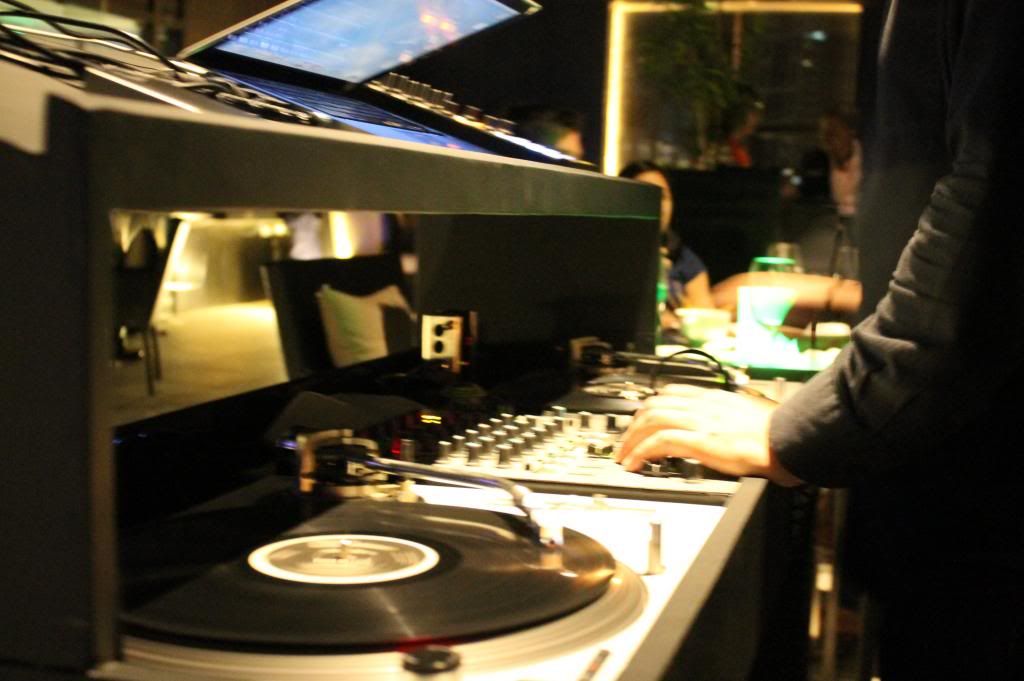 Our table, beside the DJ booth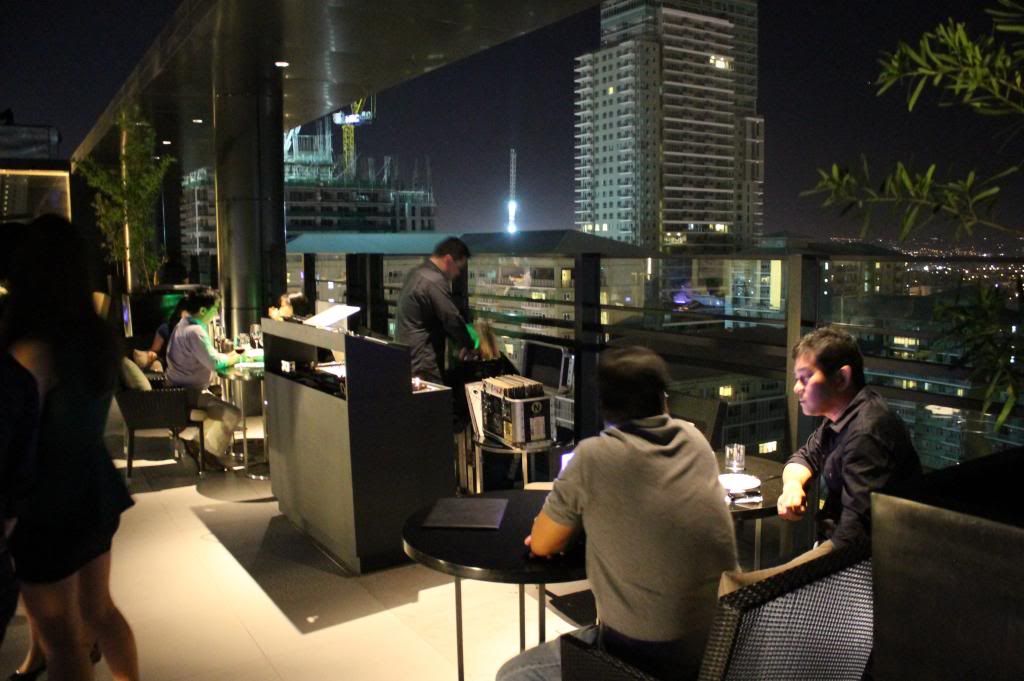 Spectacular view of the Taguig skyline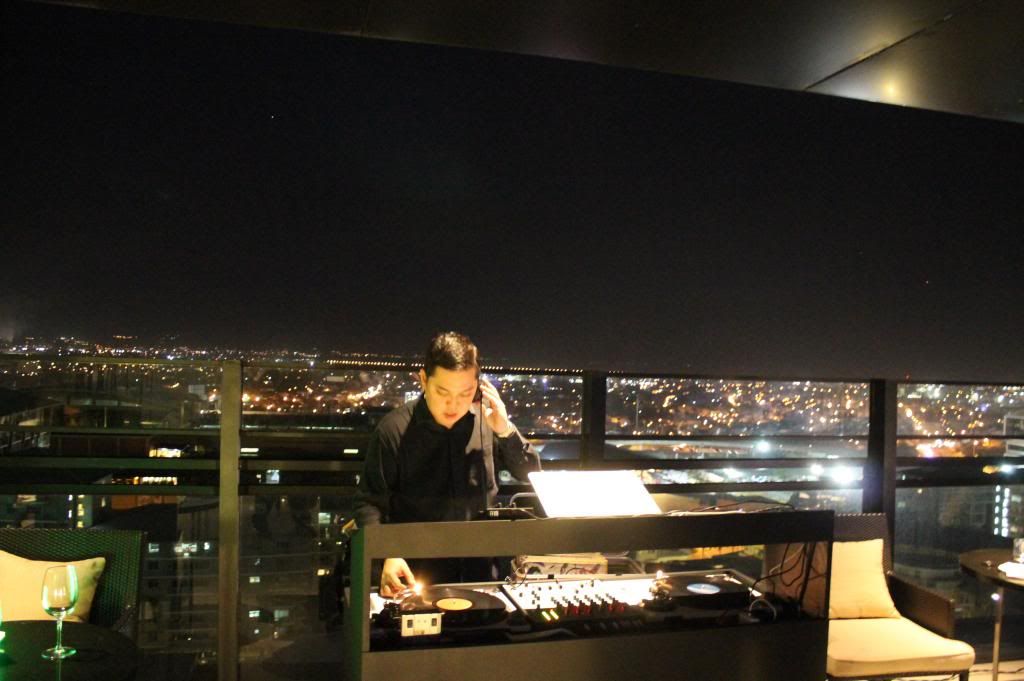 What does an Analog DJ need a Mac for?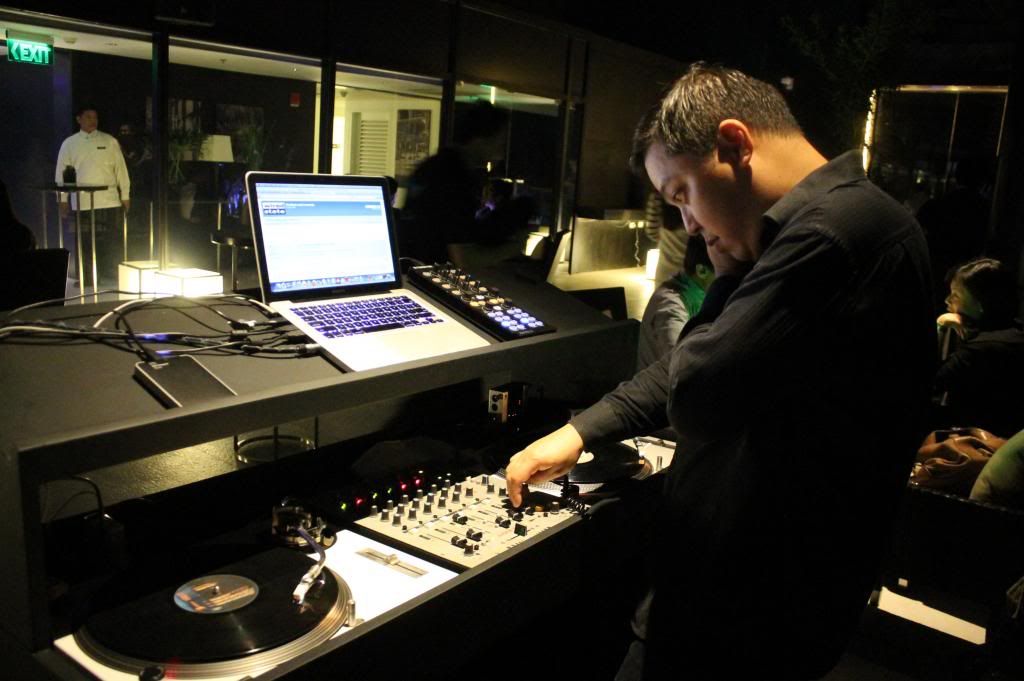 Syempre, pang-WiredState in between songs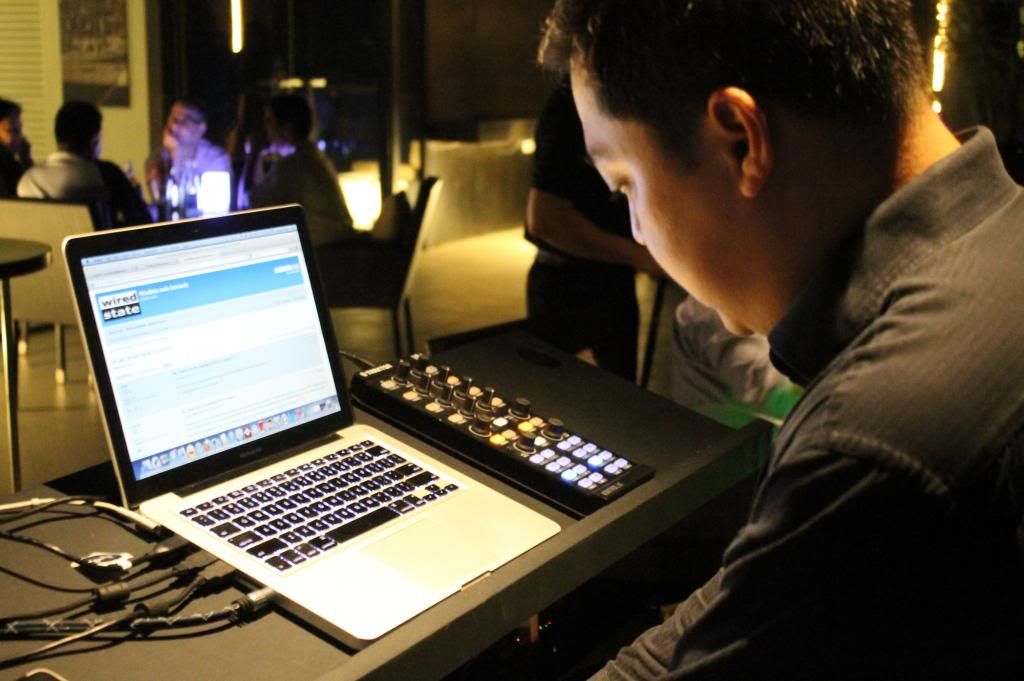 The Surroundings (taken at various times)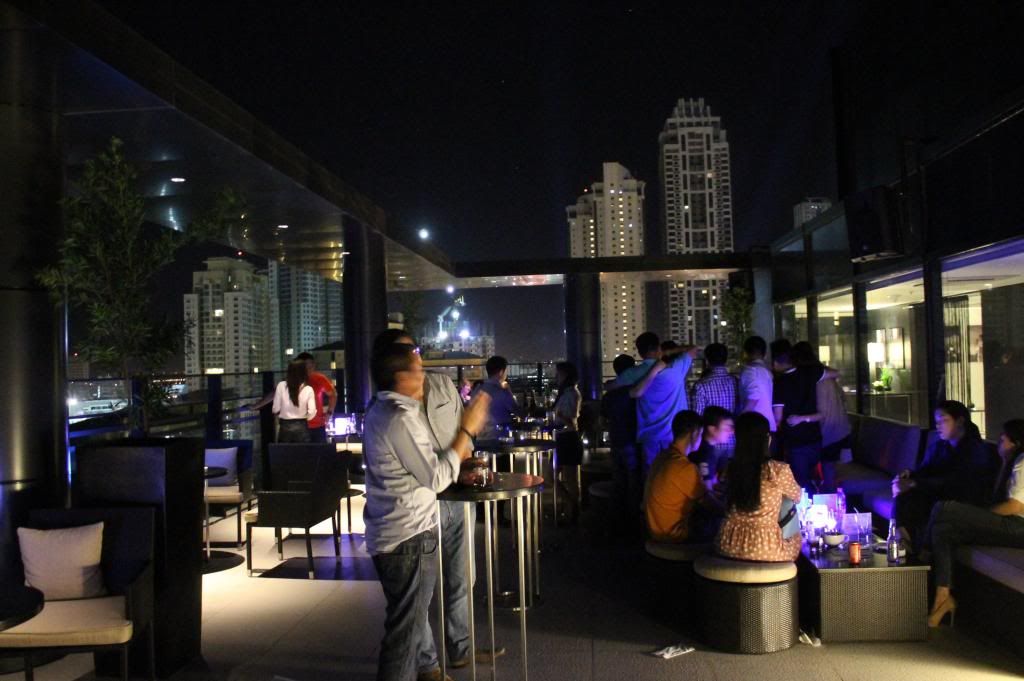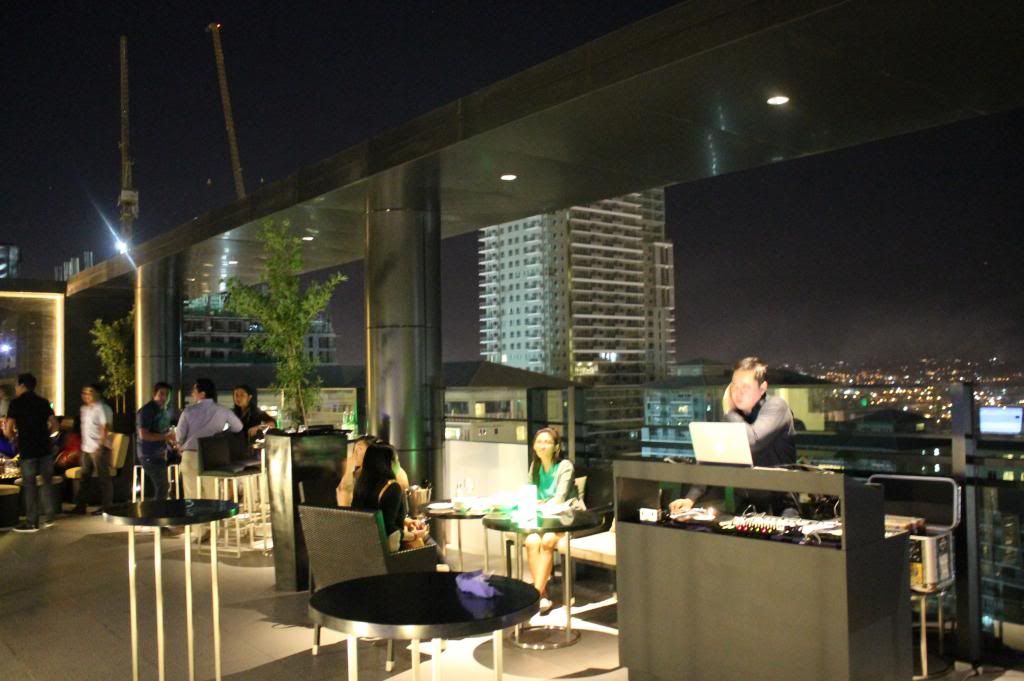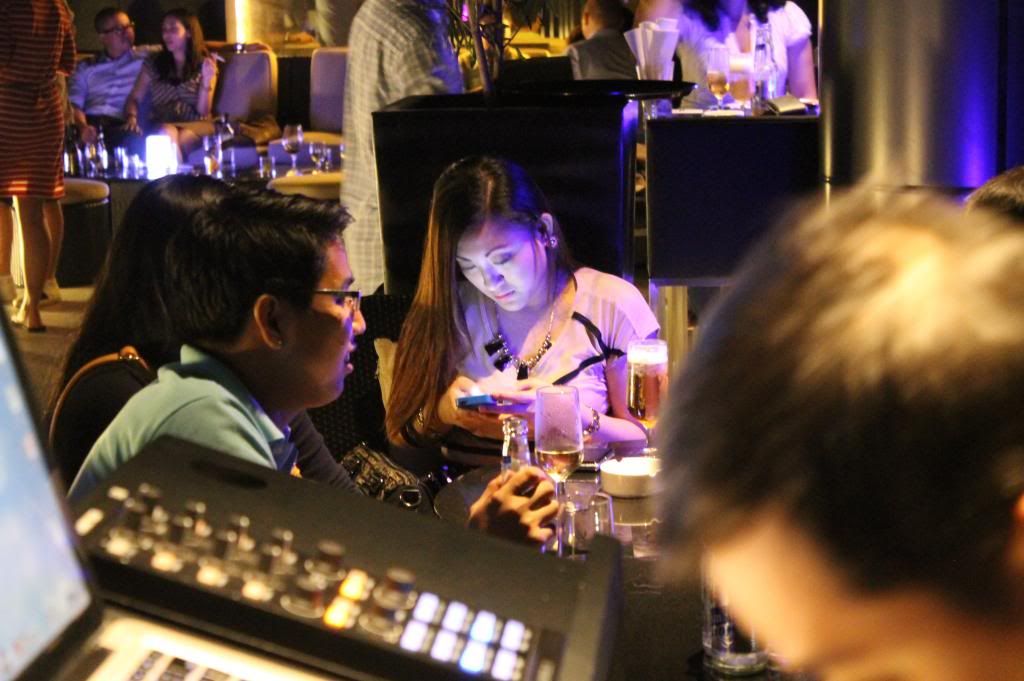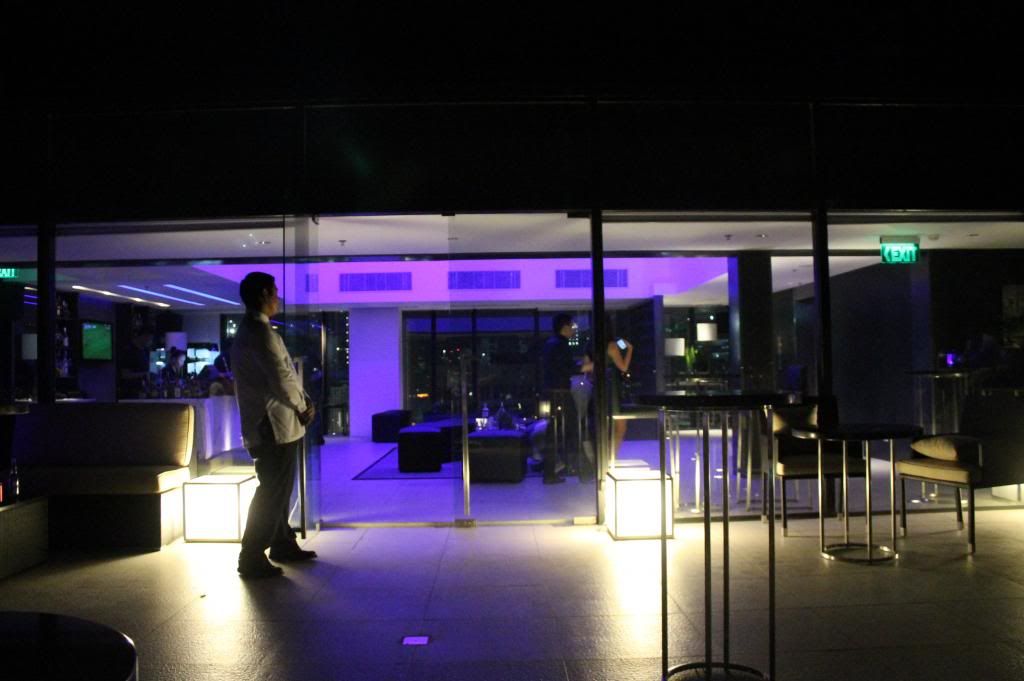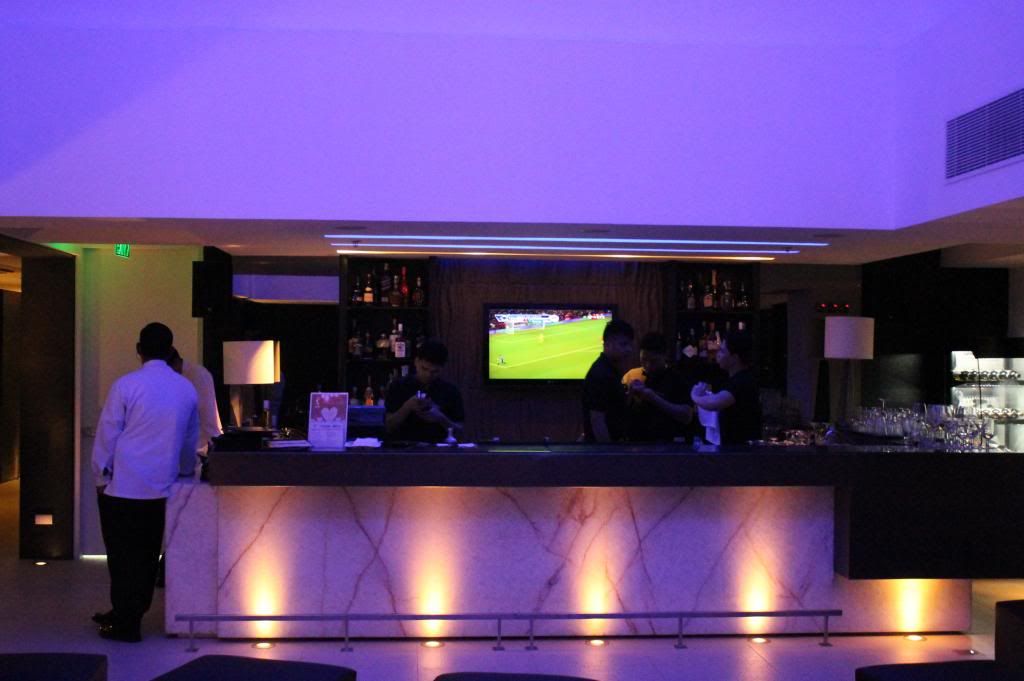 The HORROR students with Teacher. Vangie, our server, did not frame this well. (Noly, turuan mo nga)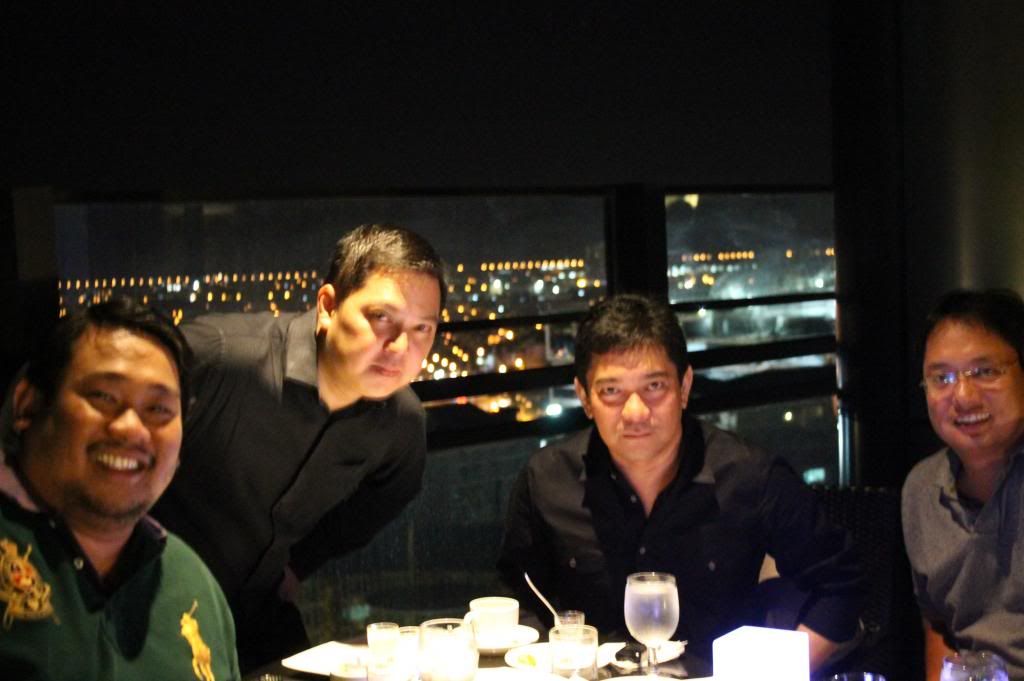 Last but not the least, DJ Cocoy, the total "Entertainer"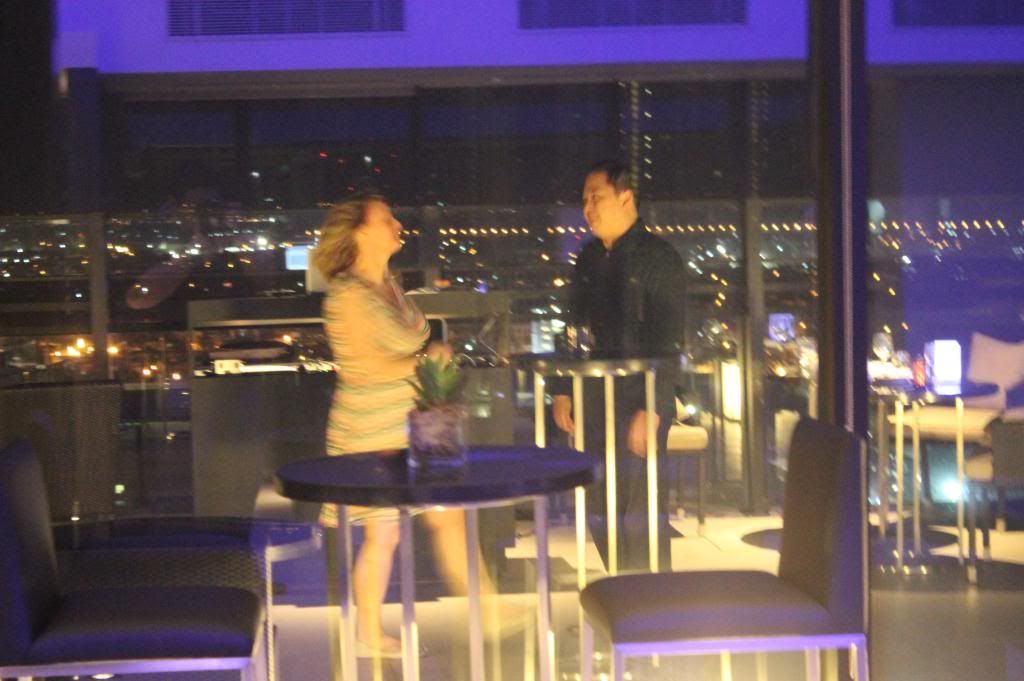 For those who missed this, bawi kayo tonight. Cheers!