Pristine, hardly used
Chord Mojo
with
6" Silver Dragon USB cable
.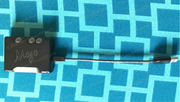 Chord Mojo
-- you know what this is and what it can do.
Also comes with the original Mojo box and cable.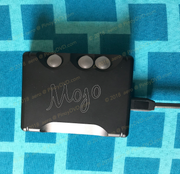 Silver Dragon USB Cable by Moon Audio
is a $130 value.
The Silver Dragon was created with ultrapure silver conductors for the best in signal transfer for your digital music. The cable uses 99.99998% UP-OCC Stranded Silver 24AWG Teflon insulated stranded conductors with a double layer shield to ward off outside interference.
More about this cable here.
RFS: After a year I still haven't gotten used to headphones, still really listen at home on my dedicated 2-channel setup. I estimate less than 20 hours (and that's being generous) of use on this.
P26,990
Meetups by prior arrangement: Makati (SM Jazz), Pasig-QC (C5 Libis area), east of MM (along Marcos Highway)
Click here to PM if interested. Or SMS me at

0.949. 346,380.6