...continued from BF Pque Mini-Sessions
Okay. While at Amonv's, Cocoy was being nostalgic about the 80's when the gear he was using were KSL mixers and power amps. Yes, Andrew Sevilla's KSL. Apparently, Cocoy didn't know that Andrew moved his shop to President's Ave., which is about a stone's throw away from where we were. So we went. For the record, there was no alcohol and/or any other controlled substance involved in and around the following events that transpired. Here is Cocoy being reunited with the amps that got him started.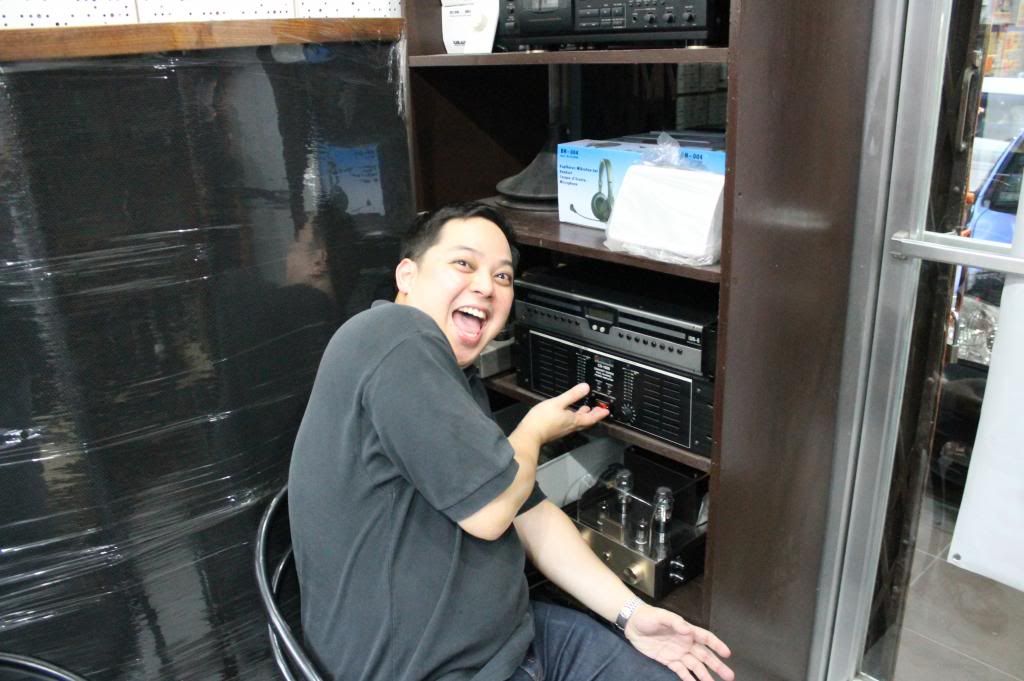 Cocoy then started talking about the legendary Urei rotary mixers and the Allen & Heath rotary tube buffered mixers, how rare and expensive they are and how nice they sound. Of course none of us had the $5,000 to drop on an old school mixer so the teacher came up with an idea for a class project (group build). Mr. Sevilla got a pen and paper to take down notes.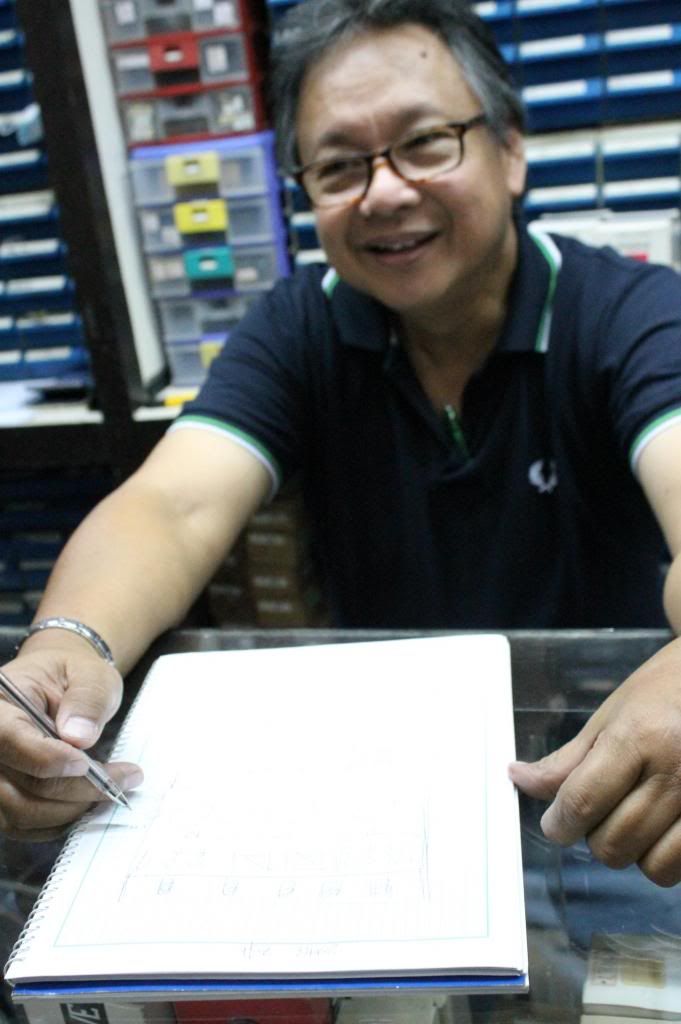 Here is a brief description of what we came up with:
3 channel stereo rotary mixer
tube phono stages on ch 1 & 2
line stage ch 3 for DJ iTunes, while human DJ takes a break
no cross faders whatsoever
left and right VU meter to add old school spice
3 band master EQ only
full kill (negative infinity db) on the EQs, but no kill switch
tube output stage
master out and record out
optional balanced outputs for pro system integration
outboard tube regulated power supply
all tubes must be recessed and covered with plexi to avoid accidents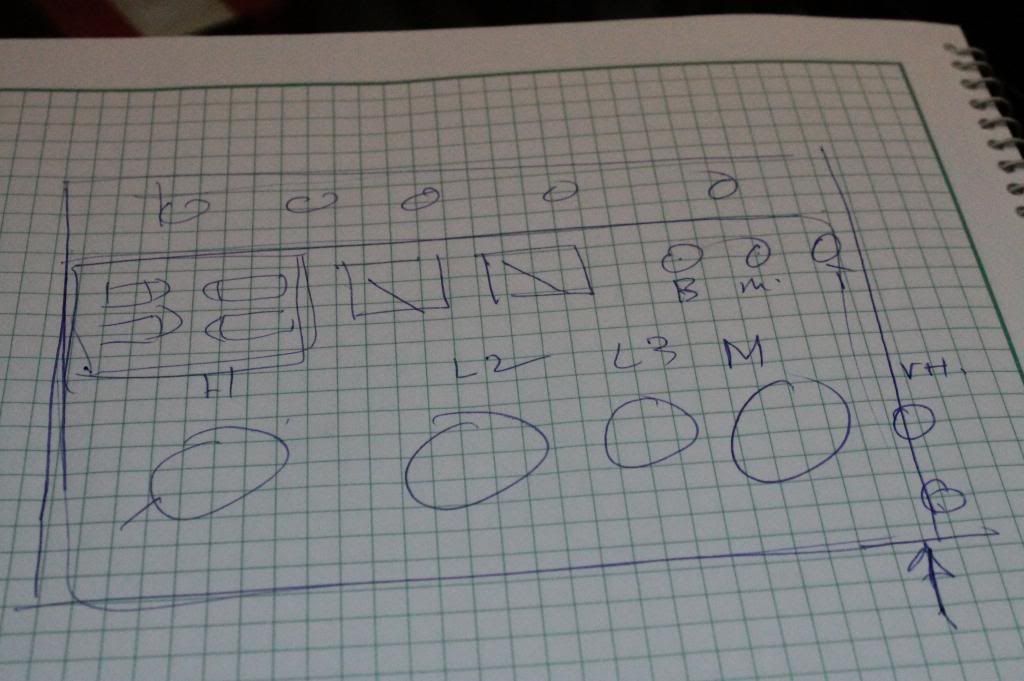 As of now, this class project is literally on the drawing board and the specs/features of this mixer may change. Andrew will be very busy the next few days (or weeks) doing the preliminary design of the mixer. We had an initial show of hands earlier and we already have five participants, including the teacher. As in any custom build, there is economies of scale. I will periodically update this with the progress of the build and hopefully encourage more participants.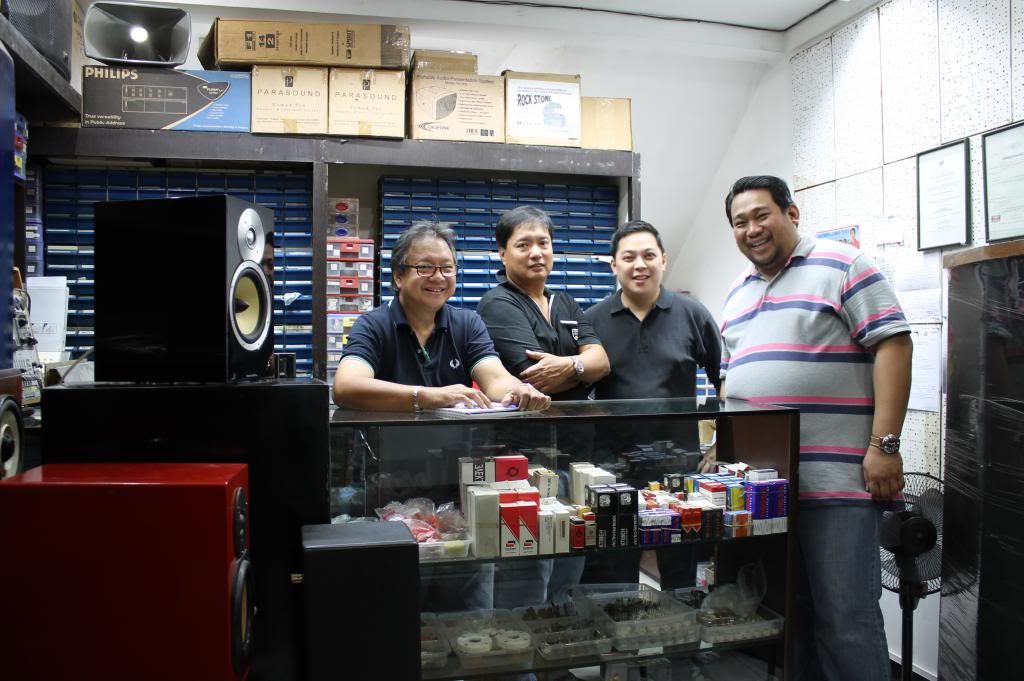 Your comments/suggestions are most welcome.
Cheers!